October 10, 2019 - 49 views
House Nation regular and newly signed to Safari Records, Ex Pat DJ Fagan presents an hour of uplifting tech house recorded live from his studio in Oz.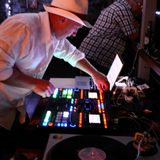 Listen to the end to hear his remix of "Get Right" which has been featured in Darren's show.
If you're a DJ and would like your mix showcased on the Attic Guest Mix, drop us a line!